Photography by Kevin Winter/Getty Images
American Music Awards 2017: The Most Memorable Moments
P!nk gives a look, Keith Urban dances and BTS has a bromance.
Let's be honest: nobody really cares who wins AMAs. They're less prestigious than the Grammys, less edgy than the VMAs–and Rihanna didn't even show up. Still, we tuned in for a night of musical performances, meme-worthy moments and, of course, for BTS's American TV debut. Here's everything you need to know about last night's American Music Awards.
Lady Gaga had a private red carpet
Lady Gaga wasn't at the American Music Awards last night–and yet she somehow managed to steal the show. Mother Monster was performing a concert in Washington D.C., but that didn't stop from slaying the AMAs red carpet, delivering a kick-ass live performance and accepting the award for best female artist. Side note: personal red carpets is a killer business idea. Lady Gaga is the level of extra we should all aspire to.
Keith Urban knew all the words to Shawn Mendes' song
That lip-sync! That shoulder shrug! That super sassy duck lip! There is literally nothing holding Keith Urban back. I didn't realize I wanted Nicole Kidman and Urban to adopt Shawn Mendes.
Selena Gomez accused of lip syncing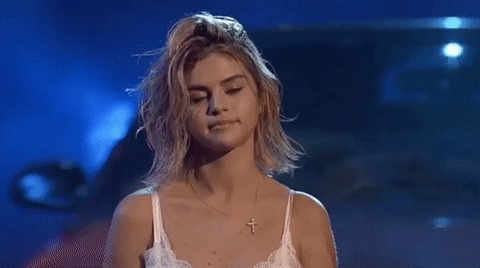 Selena Gomez returned to the stage for the first time since undergoing a kidney transplant earlier this year. In a slip dress, sneakers and with faux-blood on her forehead, Gomez performed her new single "Wolves" with DJ Marshmello and a crew of contemporary dancers. The piece, directed by Gomez's bestie, Petra Collins, was moody and visually stunning–but not everyone was pleased…
There are only 3 people who are allowed to lip sync. Beyonce, Janet Jackson & Britney Spears. Somebody let Selena Gomez know this.

— Guillermo (@morenoculero) November 20, 2017
Some Many twitters users criticized Gomez for lip syncing, to which her fans clapped back: "YALL CAN NEVER LEAVE SELENA GOMEZ ALONE! she did amazing and y'all can not accept the fact that she did her best! People will find and do anything to bring anyone down! This is what society has become a place where no one can breathe because you'll be criticized!!!!!"
Niall Horan won new artist of the year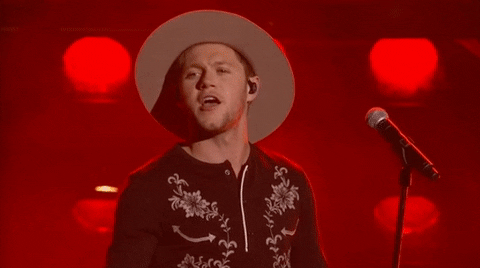 This is very important. Because Niall, the most underrated One Direction member, became the simple/sweet/authentic acoustic superstar we always knew he could be–and he's getting all the praise he deserves. (And because it's an opportunity to plug my definitive rating of One Direction members, in which I praise Niall as the ultimate winner of the defunct boy band.)
The BTS and Ansel Elgort bromance
The 2017 American Music Awards marked the first televised performance of BTS in the United States. The Internet was excited, we were excited, and Ansel Elgort was excited. The Baby Driver actor has been buddies with the K-pop superstars for a while now. "I've met them a couple of times," Elgort said on the red carpet. "I saw them in Korea while we were promoting Baby Driver." He goes on to call BTS "great performers," and to share his best BTS fan girl scream.
We ship this.
P!nk made a face during Christina Aguilera's performance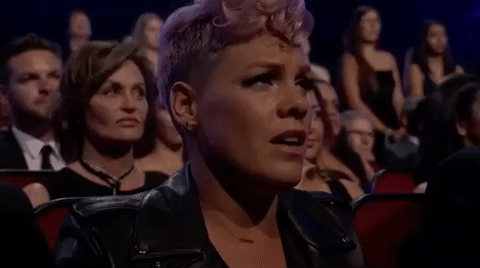 To commemorate the 25th anniversary of The Bodyguard, Christina Aguilera performed a medley of songs in honour of the late Whitney Houston. During the powerful performance, the camera caught P!nk grimacing in the crowd. The Internet was quick to respond to the reaction, and P!nk was quick to deny the shade.
Yes. THIS. Christina fucking killed it tonight for one of our favorite singers ever. This about Whitney, and I am in awe of Christina's talent. Show the clip where I'm in tears, you negative Nancy's ??✌?❤️ https://t.co/5Lroq73xrQ

— P!nk (@Pink) November 20, 2017
Diana Ross' grand babies signed off the night
Diana Ross turned her AMAs performance into a family affair, bringing four of her grand babies onto the stage as she sang "Ain't No Mountain High Enough" to end off the night. Ross's 8-year-old grandson, Raif-Henok Emmanuel Kendrick, stole the show with his killer dance moves–splits included. Then, in an effort to further prove his star-power, Raif-Henok stole the microphone to tell the crowd he loves them. And to wish them a goodnight.
Until next year, AMAs. ?